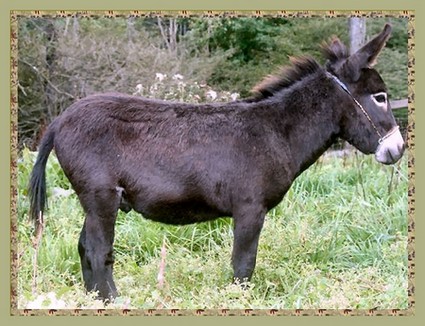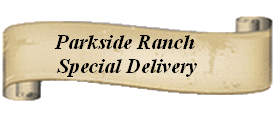 D.O.B: June 30, 2006
Height: 30.5"
Color: Black w/ tiny white star
Sunset Acres Hoops (Black NLP 31.5")

Sire: Parkside Ranch H. Hunter (Black 31.5")

MGF Venus Astaria 609 (32.5)

Sunset Acres Speedway Racer (Dark Brown NLP 31")

Dam: Windcrest Little Diva (Black 30")

R&D,D&H Cinderella (Dark Brown and White Spot 33")
I had been searching for a special jack for several years. When I saw Speed's photo and pedigree, I knew he was the one. He has very heavy bone for a yearling and is so correct. Plus he has a gentle, affectionate personality - in fact he would rather be brushed than eat! His true black color is the icing on the cake. He is a jack that will only get better as he matures. We will update his photos soon. Many, many thanks to Linda Armstrong for providing me with the jack of my dreams! On September 16, he measured 29". On June 13,2008 Speed measured 30.5".

Parkside Ranch Special Delivery's Photo Album