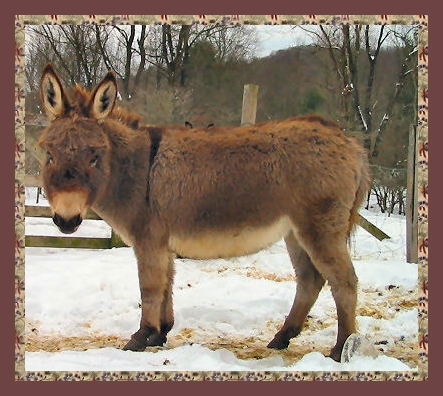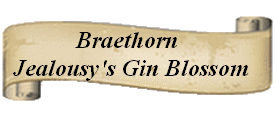 D.O.B: June 17, 2002
Height: 31"
Color: Gray
Sky Point Donkeyote (32.5" Dark Brown)
Sire: Gladybrook Skip (29" Dark Brown)
Snookums (31")
Thompson's Petey (31" Gray)
Dam: L.U.A. Kaye Lynn (30.5" Gray)
Kaufman's EC MacBeauty (34" Gray and White Spot)
It was a happy day when her mother Jealousy arrived and even more when she gave us this jennet. Her half brother was our past herd sire, so we knew she would end up being short and sweet!

Braethorn Jealousy's Gin Blossom's

Photo Album