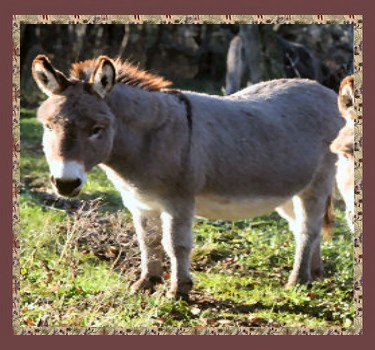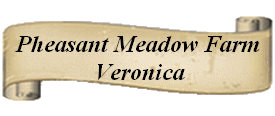 D.O.B: April 25, 1992
Height: 32"
Color: Gray
Untraced
Sire: Ass-pirin Acres Country Gentleman (32" Gray)
Untraced
Untraced
Dam: Ass-pirin Acres Echo (Gray)
Untraced
Veronica came to us with her best friend Victoria. They were bred by Ass-pirin Acres, but carry the PMF prefix. Both were bred to My World Mork and both had jack foals! But after that, Veronica had three jennets in a row, all retained in our herd. She does not have a long pedigree, but is typical of the quality Ass-Pirin Acres is known for.

Pheasant Meadow Farm Veronica's

Photo Album