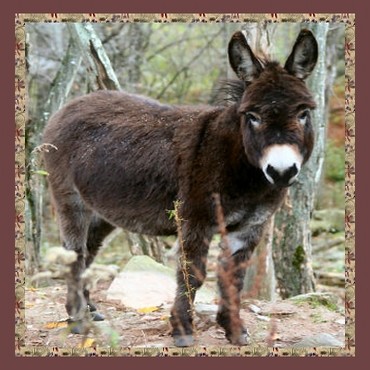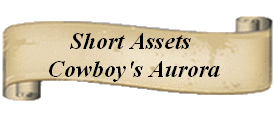 D.O.B: September 5, 2004
Height:
Color: Dark Brown
Windcrest Java (31.25" Dark Brown)
Sire: Short Assets Cowboy (31.5" Dark Brown)
Cobra's LeAnn Rimes (31" Gray)
Circle C Desperado (28 7/8" Gray)
Dam: Golden Haze Northern Lights (32.5" Brown)
Circle C Comet (34.25" Dark Brown)
We saw a baby picture of Aurora on one of the donkey lists and when we heard her pedigree, had to have her. Desperado was a special little jack and having his lines in our herd means a lot. Aurora is pretty and petite with good bone.

Short Assets Cowboy's Aurora's Photo Album