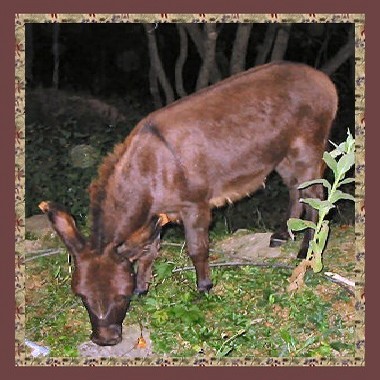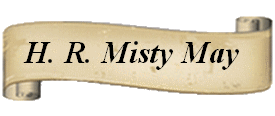 D.O.B: September 3, 2004
Height:
Color: Dark Brown NLP
MGF Future Link (32" Black with Cross, Star)
Sire: Stoney Acres Salem (33" Black NLP)
Circle C Audi (33.25" Black)
EA Dr. Chaboom (32" Black NLP)
Dam: H.R. Sabrina (31" Dark Brown NLP)
EA Santa Barbra II (32" Gray with Star)
We had long admired Stoney Acres Salem and so adding a jennet sired by him was the right thing to do. She is staying quite small, but sturdy with very correct feet and legs. This is another nice one!Misty May is being bred to Rusty for a 2012 foal.

H.R. Misty May's

Photo Album