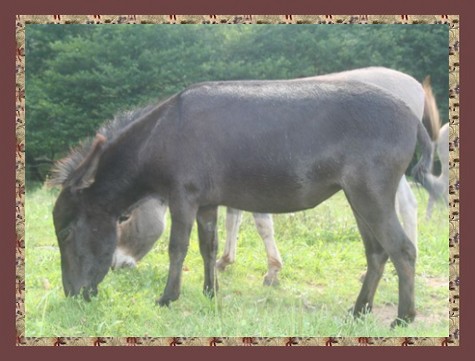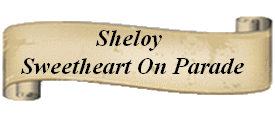 D.O.B: June 27, 2004
Height:
Color: Dark Brown NLP
Dodge City Miniatures Jack of Spades (31.5" Smokey Black)
Sire: MGF Leroy (30" Black/Brown)
MGF Venus Daffodil 51 (32" Brown)
Red Lightenining (32" Dark Chestnut)
Dam: Circle C Velvet (33.5" Dark Brown)
Colita of Circle C (34.5" Brown)
Sweetheart's name comes from a John Stewart song, though the song is talking about a horse. The dark nose was a surprise since both mom and dad have light points. She is another example of the Red Lightening/Jack of Spades cross working well.

Sheloy Sweetheart On Parade's

Photo Album