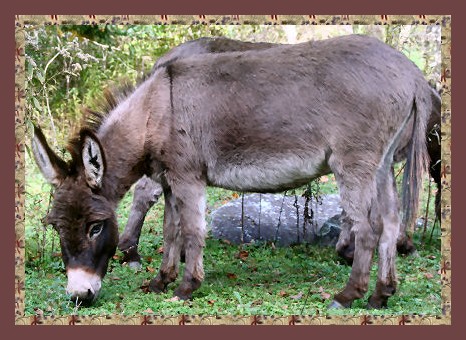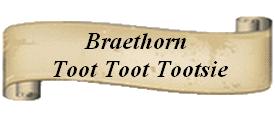 D.O.B: June 7, 2005
Height:
Color: Dark Brown
Gladybrooke Skip (29" Dark Brown )
Sire: Gladybrooke Chipper (30" Gray)
Gladybrooke Sunny Daze (30" Gray)
Vaughn's Old Buddy (31.5" Dark Brown NLP)
Dam: Cisco & Sons Berry Sweet Girl (32" Dark Brown)
Cisco & Sons Sweetie Pie (33.25" Light Gray)
Tootsie is the last daughter of our herd sire, Gladybrook Chipper before he was gelded. We were so happy to have one last daughter to add to our herd. She inherited her father's blocky conformation and mom's color, plus both of their loving personalities.

Braethorn Toot Toot Tootsie's Photo Album