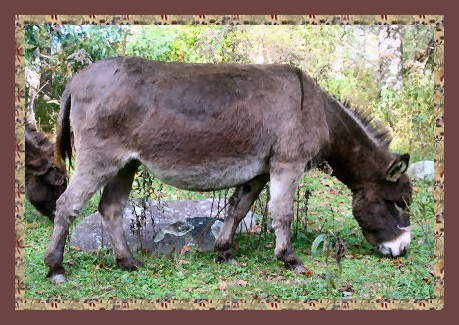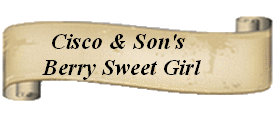 D.O.B: September 5, 1996
Height: 32"
Color: Dark Brown
EA Bingo (35" Dark Brown and White Spot )
Sire: Vaughn's Old Buddy (31.5" Dark Brown NLP)
EA Becki (34.5" Gray)
Cisco & Sons' Beau (31" Gray)
Dam: Cisco & Sons' Sweetie Pie (33.25" Light Gray)
Constanza (Gray)
And she IS "berry sweet"! We really need to get a good photo of this jennet, that shows her to her full potential. She has a deep pedigree with some well known older bloodlines.

Cisco & Son's Berry Sweet Girl's Photo Album