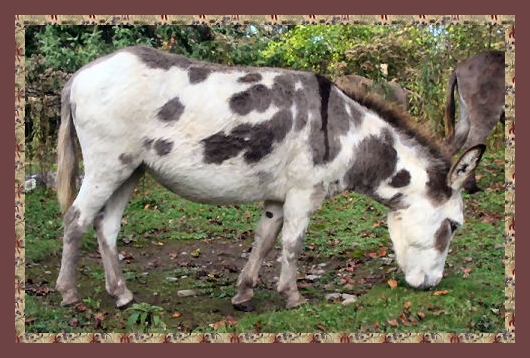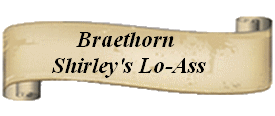 D.O.B: June 13, 2000
Height: 32"
Color: White & Gray Spotted
Little White Man (33" White )
Sire: Hada Farms Spotted Tiny Tommy (spotted)
Hada Farms Smudge (33.5" Gray)
Jackie (Gray)
Dam: Brayer Patch Farm Delta Dawn (33.5" Gray)
Sally Ann (34" Gray)
LoAss was given to me by my very dear friend of over 30 years, right before she lost her battle with ALS. So this jennet is very special to me. She had a jack foal last year and he is turning out so nicely, we are thinking of keeping him as a future herd sire.

Braethorn Shirley's Lo-Ass's Photo Album